Las Vegas Drug Possession Lawyer
Drug Possession Charges in Nevada
Throughout Nevada and the United States, possession of an illegal, controlled substance such as marijuana, cocaine, meth, and crack is one of the most commonly-charged drug crimes. In the eyes of the law, there is virtually no difference between possession for personal use and possession with intent for sale. Both are categorized the same, and conviction on a possession charge can have some very serious consequences.
To ensure that you have the best opportunity for a strong defense, consult a Las Vegas drug possession lawyer with the Brown Law Offices who can take the time to understand your case and design a viable strategy for your defense. Contact our firm now at (888) 654-6340 before it is too late!
What are the penalties for possession in Las Vegas?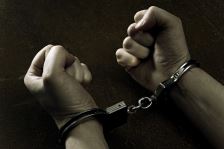 Penalties for drug possession will vary greatly depending on the type of drug as well as the quantity in possession at the time of arrest. There are five different drug schedules that categorizes a broad range of controlled substances from those with a low risk of addiction, up to those with the highest risk such as heroin, ecstasy and others.
Those who are convicted on a first or second drug offense are considered Class E felonies with the following penalties:
A minimum 1-year sentence
Maximum of 4 years in prison
More than two drug possession offenses warrants a Class D felony with convicted defendants serving:
A minimum 1 to 4 years in prison
Maximum fines of up to $20,000
Legal Counsel for Las Vegas' Drug Laws
Drug possession is a serious criminal charge with grave consequences for those who are found guilty. The Brown Law Offices understands how a conviction can impact not just the life of the defendant, but the lives of the people who depend on them as well. Our firm uses our deep knowledge of drug laws with our trial experiences to build a defense case geared to help you avoid the consequences you could be dealing with.
Brown Law Offices provides the following level of service:
We are dedicated to the cause of your freedom
We will work hard to provide compelling representation
We have extensive trial experience
We will seek out every possible advantage for you in criminal charges involving possession
Accused of drug possession and in need of a strong defense?
Contact a Las Vegas possession attorney with Brown Law Offices.
Contact Us