Attorney Mary D. Brown
Fighting for the Accused Since 2012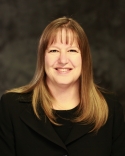 Attorney Mary Brown joined Brown Law Offices in 2012 and has been fighting for the rights of the accused ever since. Now, she handles all types of criminal and juvenile cases, including those involving:
Drug offenses
Firearms charges
Gang crimes
Sex crimes
Casino marker default
Fraud/white collar crime
Computer crimes
Probation/parole violations
Warrants, record sealing
Juvenile delinquent proceedings
Juvenile certifications
Juvenile sex offenses
Appeals
Post-conviction litigation
Additionally, Attorney Brown represents parents, children, and family members in child abuse and neglect/CPS proceedings, and termination of parental rights.
Bar Memberships
State Courts Federal Courts
State Bar of Nevada
United States District Court, District of Nevada
State Bar of California
United Sates District Court, Central District of California
9th Circuit Court of Appeals
Education
University of San Diego School of Law, Juris Doctor, Dec. 1996
University of California, San Diego, Bachelor of Arts, May 1992
Legal Experience
Clark County District Attorney's Office, Las Vegas, NV
Chief Deputy District Attorney, November 1999 to April 2012
Handled all facets of criminal and juvenile prosecutions, child welfare abuse and neglect proceedings and termination of parental rights cases; lead counsel on a full range of cases, including murder, armed robbery, kidnapping, child abuse and neglect, sexual assault, lewdness with a minor, open and gross lewdness and habitual criminal charges; conducted preliminary hearings, grand jury proceedings, trials, sentencing and probation revocations; handled juvenile sexual offense cases and certifications to adult status; managed a division comprised of twenty attorneys and twenty-five support staff; taught police officers, school district employees and community members regarding criminal law and procedure and emerging issues in juvenile law; assisted in drafting and educating law makers on proposed legislation; assisted in county and statewide efforts to stop preventable child deaths; developed and implemented strategies to achieve timely permanency for children and families; drafted and argued motions, objections, fast track appeals, appellate briefs and responses to post-conviction writs.
San Diego Superior Court, San Diego, CA
Research Attorney, March 1998 to April 1999
Prepared memoranda on writs and pre-trial motions; reviewed ex parte applications for orders to show cause, temporary protective orders and applications for preliminary injunctions; created and implemented internal procedures and court rules for handling writs from lower courts following court restructuring.
California Court of Appeals, 4th District, Div. 1
Research Attorney, January 1997 to March 1998
Drafted more than fifty court opinions in criminal cases, with particular emphasis on three strikes sentencing issues; opinions drafted include People v. Bell (1998) 61 Cal.App.4 th 282; promoted from volunteer extern to staff attorney.
San Diego County District Attorney's Office
Certified Legal Intern, January 1996 to December 1996
Conducted preliminary hearings, arraignments and bail reviews; drafted pre-trial motions and responses; drafted legal memoranda for prosecutors and police on various legal issues; assisted in editing professional ethics manual.
Clark County Public Defender's Office
Legal Intern: Drafted motions and legal memoranda, including motion to suppress; assisted attorneys in court; advised clients of legal rights prior to court hearings; interviewed clients and obtained preliminary information to assist attorneys in negotiations. August 1995 to December 1995
Community Involvement
Juvenile Detention Alternatives Initiative Committee
Clark County Child Fatality Taskforce, Chair
Clark County Child Death Review
Clark County Human Trafficking Taskforce
Junior League of Las Vegas
Commission on Statewide Juvenile Justice Reform